Home
→
David Briggs
1379 stories in section, viewing 1 through 10
5/29/2016 1:25 AM
Veteran pitchers' duel ends with Hens defeat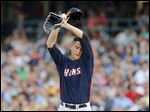 Buffalo's LeBlanc gets best of Toledo's Weber.

5/29/2016 1:34 AM
Oh, gee, what could have been for O-G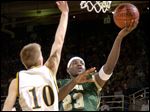 James' performances at UT prevented possible dynasty by Putnam County school. …
5/28/2016 9:56 PM
Buffalo blanks Mud Hens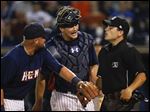 Wade LeBlanc has thrown 33 straight scoreless innings for Bisons. …
5/26/2016 12:53 AM
Cavaliers rout Raptors to take 3-2 advantage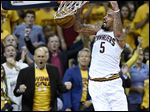 Cleveland's Big 3 on cusp on finals.
5/25/2016 1:03 AM
Inverness makes strong bid to host 2021 Solheim Cup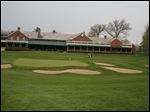 Club representatives meet with LPGA officials.
5/23/2016 12:23 AM
UT grad helps document Cleveland suffering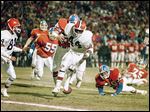 ESPN film 'Believeland' close to director's heart and heartache. …
5/20/2016 12:03 AM
Perfect 10: Cavaliers stay unbeaten in playoffs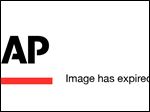 James records triple-double in Game 2 rout of Raptors.
5/18/2016 12:41 AM
Cavaliers rip Raptors 115-84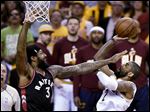 Cleveland rolls in Game 1 of Eastern finals.
5/17/2016 12:29 AM
Local players dreaming of U.S. Open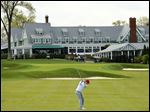 Hopefuls line up at Catawba Island club.
5/15/2016 1:36 AM
Toledo to Cleveland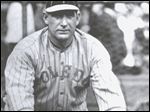 In 1914, Mud Hens were relocated to protect Indians.