Donald R. Corfman, a Whitmer High School mathematics and aviation teacher and a union activist whose ardor for flight inspired students, died Sept. 26 in Mercy Health St. Vincent Medical Center. He was 84.
He died from complications of a stroke several days earlier, his wife, Cynthia, said.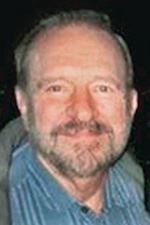 Corfman
Mr. Corfman taught at Whitmer, in the Washington Local district, for more than 35 years. The former math department chairman retired in 1992. He continued to teach at Owens Community College, the University of Toledo, and Monroe County Community College for another decade.
He was a founder and former chairman of the Northwestern Ohio Education Association retirees group. In 1998, he received that group's district service award. He'd received the NWOEA's service award 17 years earlier.
A charter member and former president of the Teachers Association of Washington Local Schools, Mr. Corfman also did work for the Ohio Education Association and the National Education Association.
"It was teachers' rights and, really, lobbying for the teachers' rights," his wife said. "He was active all over the state for teachers' rights. It was a passion with him."
The West Toledo resident fulfilled a longtime quest when he became a private pilot.
"He always wanted to fly and saved up his money and managed to do it," his wife said.
The couple, flying out of the former Wagon Wheel Airport in Monroe County's Whiteford Township, went to see relatives and friends, or out to dinner at Schuler's restaurant in Marshall, Mich.
With his new expertise, he added aviation to the array of math courses he taught at Whitmer. That class served as ground school for student Brad McDonald, who saved his money from an after-school job to take flying lessons.
"I got my license a week after I turned 18," said Mr. McDonald, a 1985 Whitmer graduate who made his career in aviation.
"His demeanor, his teaching characteristics, I could tell that he had a passion for flying. That motivated me," said Mr. McDonald, a teacher at Toledo Public Schools' aviation center at Toledo Express Airport. "He was a big influence on my life. Now I have the opportunity to pass that motivation on to other students."
Mr. Corfman and his wife traveled the world. He enjoyed especially a camera safari in Africa and a trip to Peru. He had an Indian Motorcycle in high school and became a devotee, owning up to three vintage models at a time.
He was born Aug. 18, 1933, to Hilda and Fred Corfman and grew up on a farm near Upper Sandusky, Ohio. He was a 1951 graduate of Nevada High School. He was a math major at Bluffton College, where he met his wife and in 1955 received a bachelor's degree. He had master's degrees from the University of Toledo and Bowling Green State University.
Surviving are his wife, the former Cynthia Conrad, whom he married Sept. 15, 1956; daughters, Julie Cory and Liz Cunningham; son, David Corfman; sister, Eileen Steinhilber; brother, Dale Corfman, and seven grandchildren.
Memorial services will be at 2 p.m. Oct. 15 in Collingwood Presbyterian Church, where family and friends will gather after 1 p.m.
The family suggests tributes to Collingwood Presbyterian, where he was a member.
Contact Mark Zaborney at mzaborney@theblade.com or 419-724-6182.
Guidelines: Please keep your comments smart and civil. Don't attack other readers personally, and keep your language decent. Comments that violate these standards, or our privacy statement or visitor's agreement, are subject to being removed and commenters are subject to being banned. To post comments, you must be a registered user on toledoblade.com. To find out more, please visit the FAQ.